2017 Overdrive Trimlite w/ Quickloop AND Fireball connections
2017 Overdrive Trimlite w/ Quickloop AND Fireball connections
$499.00
SIZE:
Standard (Adjusts 48-56cm)
Only 1 left in stock
2017 Overdrive Trimlite Standard Comes standard with Fireball. We have swapped the fireball out for the quickloop. We will include both the Fireball and Quickloop in this package so you can choose how you want to ride!
FEATURES & BENEFITS:
OVERDRIVE
Maximum turning speed available with8cm of adjustment on the fly
Comfortable midsize grip
Two Piece Spinning handle
Push away quick release
TRIMLITE
Simple and clean trim system
Durable stainless steel cleat
Integrated bungee to reduce tail flop
FIREBALL
Focuses the pull of the kite directly to your corefor ultimate control
Non-binding, non-restrictive for fluid motion
Integrated natural swivel
Interactive non-binding auto locking gate
Ridiculously easy 1X security activation andreconnection
SIZE:
Standard (Adjusts 48-56cm)
Brand
Cabrinha
Cabrinha leads the industry in safety and performance. Since 2000, Cabrinha, a subsidiary of the Pryde Group, has climbed the ranks to take the position as the leading kitesurfing brand, selling in over 40 countries worldwide. Inspired and driven by Maui-based waterman, Pete Cabrinha, the company produces everything from kites to boards to accessories and sponsors the top athletes in the sport. The Cabrinha approach to kiteboarding has evolved very much from the same philosophy that Pete has applied to his many years of surfing. By keeping an open mind to all styles of riding and embracing new technologies, Cabrinha has been able to lead kitesurfing into a new era of performance.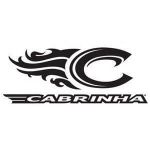 | | |
| --- | --- |
| Control Bar | OD Fireball Trimlite |
| Add | Quickloop Conversion 23cm, Fireball Spreader Bar |