2018 Naish Hover 6'0″ FoilSurf Board
Add a 2019 Abracadabra Thrust Foil set with 55cm Mast to make it a complete package and get on the water right away!
Naish's  surf foil board is equipped with the Thrust Surf foil. This Hover 6'0" Surf provides a near limitless ride that is fully customizable to rider preference with a quick tune of the adjustable stabilizer. Built for super smooth carving and forgiving planing, this board generates the lift you need to get going quickly while maintaining a solid sweet spot. Ride with stability while carving, gliding and pumping above the water's surface. 2018 Naish Hover 6'0" Surf Foil Board.
Features of this 6'0" X 19 3/4" X 2 5/8" Board:
CNC Shaped EPS Core
2 x 6 Ounce Glass Wood Sandwich Deck
Carbon Bamboo-reinforced Foil Mount Section
2 x 6 Ounce Glass Bottom
Carbon Wood Patch Foil Mount Bottom Support
two 10" US fin boxes
Brand
Naish
Naish Kites offer the Sigma Series!Naish have been at the forefront of the kiteboarding industry since the very beginning. A few years ago the bow kite took the kiting world by storm and Naish have developed this concept even further. Naish Introduced the Sigma Series!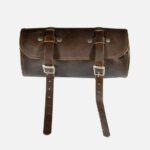 | | |
| --- | --- |
| Weight | 20 lbs |
| Dimensions | 6 × 19.75 × 2.5 in |
| Add a Foil | No Thanks, 2019 Medium Thrust Abracadabra Set, 2019 Large Thrust AbracadabraSet |