*All used kite/wing/board sales are considered final. If you have further questions, please feel free to give us a call at 321.252.5483, we do our best to accurately describe the condition of each item. If you decide you do not wish to keep the kite upon receiving it, it must be shipped back (at your cost) within 2 business days of receiving it. We will then issue a refund (minus our shipping cost) once we receive and inspect the kite. We will not accept returns once the item has been used on your end. Enjoy!
DESIGN PROFILE
5 strut, Hybrid design, Fusion wing tip shape, Draft forward profile. When it comes to a kite which represents the pinnacle of performance and versatility, the Switchblade has no equal. The greatest achievements in the sport of kitesurfing have been accomplished with an 'off the shelf' Switchblade. Using the exact same kite which can be bought in stores. This is not only a testament to the Switchblade's uncompromising high end performance, but also to it's reliability, predictability, durability and ease of use. In a commercial sense, it is a product offering rarely seen in any other professional sport. And yet today, Cabrinha is still the only kite brand which has engineered such a feat.
FEATURES & BENEFITS
• Heavy duty closing seam construction • Nano Ripstop Canopy – The benchmark in durability, stability and responsiveness • High Tenacity Dacron for enhanced arc stability and improved handling characteristics • Strategic canopy reinforcements in the high stress areas • Pure Profile Panels for efficient aerodynamics • Ultimate performance in the widest range of conditions and variety of riding styles • Ridiculously high hang times • Large sweet spot and smooth on demand power control • Excellent upwind performance • Swept leading edge for effortless relaunch
When it comes to a kite which represents the pinnacle of performance and versatility,
the Switchblade has no equal.
Find out below how our team around the world have been using theirs:
Cam Kellett knows a thing or two about the looping potential of the switchblade. One example of the switchblades versatility in the hands of any kiteboarder.
This has to be the ultimate switchblade playground and no one knows this spot as well as Cape Hatteras local, Evan Netsch. If big air and hangtime is your thing, look no further…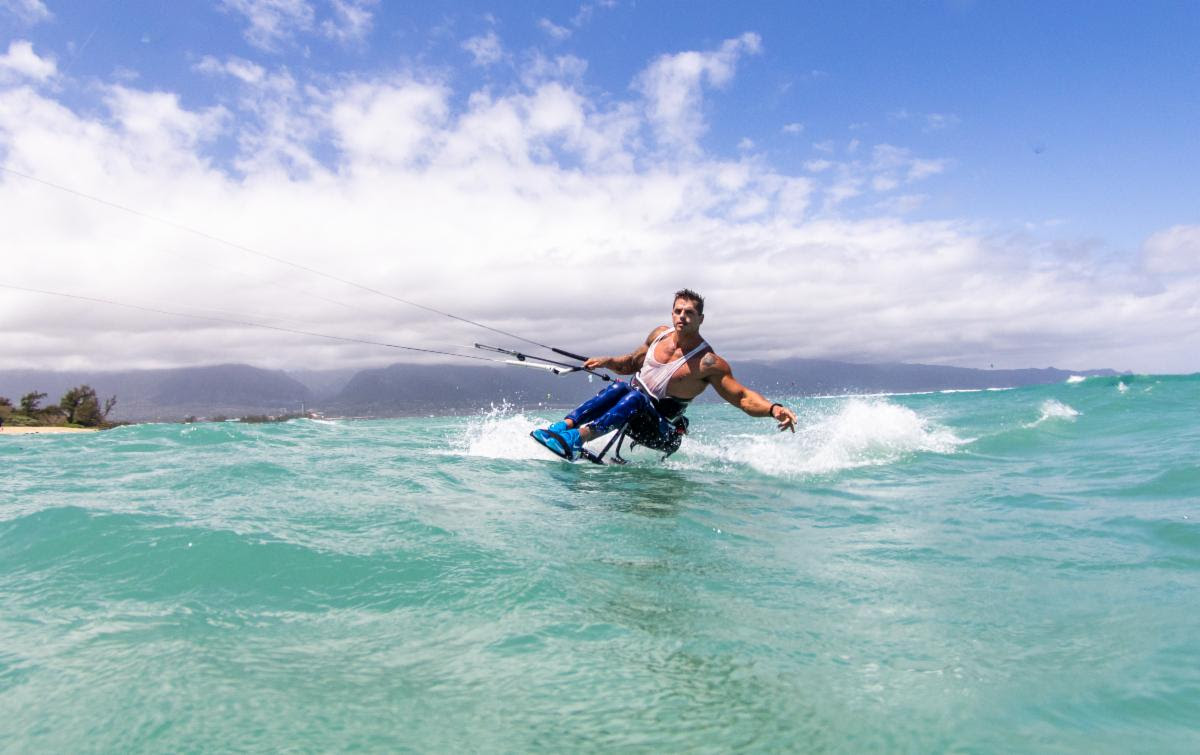 "I want to do what superman does…FLY!"
Kiteloop madness with Fernando Fernandes & his switchblades. True progression from the brazilian legend.
"The Switchblade is such a fun kite to ride. Super stable, floaty hang time and consistent power delivery. It's such a great kite to ride for beginners through to advanced riders and my favourite option for windy days. I also taught my sisters to ride with Switchblades!"
– Annelous Lammerts