2020 North Orbit
FREERIDE / BIG AIR
Big jumps. Big hang time. Big wind range. Designed from the ground up, this kite will rocket you upwind fast, with anti-gravity boosting capabilities. Optimized for all conditions, the North Orbit is a predictable kite that can be flown in the unpredictable. Light bar pressure allows effortless and precise steering with a massive sweet spot. A stiff frame provides a stable platform to help with overpowered airs and megaloops in gusty conditions. Tested by nature and proven by our athletes.
FEATURES
Phenomenal loft and hangtime- Wide flat 2-stage arc supported by a reinforced exo-skeleton frame for precision boosting capabilities. The Orbit boosts and loops with ease and is guaranteed to take your breath away. The flattened 2-stage arc design enables a smooth curved efficient central region of the kite to produce power, with straighter wing tips for a more dynamic steering response. The Orbit makes the most use of its area, so it has the best hangtime and best power delivery for its size.
Powerful 5-strut performance - High performance 5-strut kite for incredible stability in a wide range of conditions. A powerful all-terrain high performance kite.
Incredible upwind performance- A reduced leading edge diameter gives the Orbit a low drag profile, making it sit further forwards in the wind window for greater power and efficiency
High aspect sweep design- Allows more area in the center of the kite for efficiency and easy roll to relaunch.
Controlled response- Light bar pressure for effortless steering or just park and ride.
SIZES
4m   5m   6m   7m   8m   9m   10m   11m   12m   14m
Style Guide
FREERIDE 

- 

BIG AIR / WINDRANGE / HANGTIME .    10
FREESTYLE/WAKESTYLE 

- 

SLACK / POP .                   08
SURF 

- 

DRIFT / TURNING / ON-OFF POWER .           08
TURNING SPEED 

- 

LOOP / FAST TURNING .              09
PROGRESSION 

- 

EASY RELAUNCH / STABILITY .    10
FOIL 

- 

FLYING ABILITY LIGHTWIND .                            07
INCLUDES
Kite, bag, repair kite
Code: 85000.200000
Technology in the New North Orbit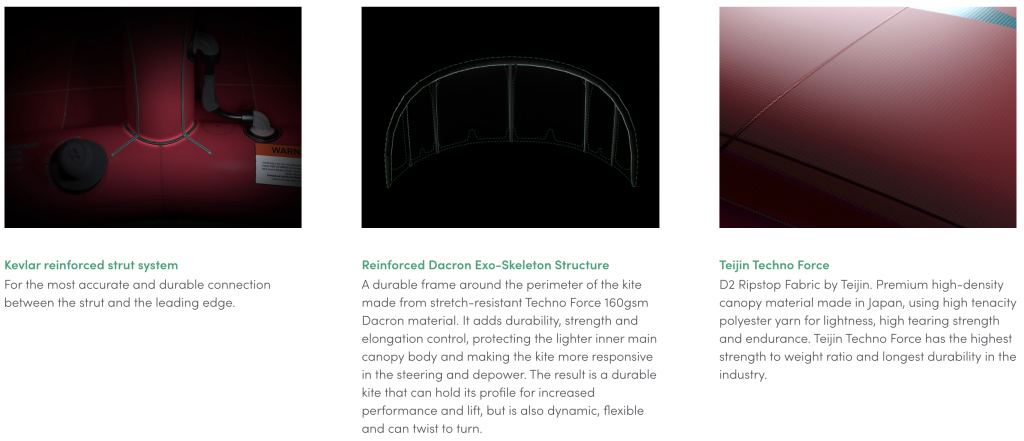 Brand
North
North Kiteboarding draws deep roots from North Sailing. The new North is not to be confused with Duotone who used to be branded as North.
| | |
| --- | --- |
| Size | 4m, 5m, 6m, 7m, 8m, 9m, 10m, 11m, 12m, 14m |
| Color | Red, Yellow, Green |