2018 Cabrinha Ace Carbon
$669.99 – $755.00
Performance freestyle board that doubles down equally well in any riding category.
2018 Cabrinha Ace Carbon
The Ace is an all new shape featuring movement of the fins outboard towards the rails for better grip. A new Carbon model of the Ace is added in addition to the wood model for the ultimate in high performance freeride.The Ace Carbon is a performance board with structural carbon that stiffens the flex pattern for increased response & explosive pop. The full carbon layup provides a greater level of pop and reflex for the ultimate freeride / freestyle experience. The carbon makes for a stiffer board which will turn a piece of smooth water into your private skate park. When you load up and push against the tail it will return the favor with a spring like no other.
New bottom and deck shaping
Added rail channels for better grip
Balanced flex patterns tuned for a smooth ride
Dynamic pop and low spin weight
Early planing lift and reliable edge hold
Smooth predictable landings
FEATURES & BENEFITS
Exclusive use of structural carbon
Stiff flex pattern for a rapid response & explosive pop
Tough, lightweight & responsive carbon construction
Dynamic pop & low spin weight
Early planing lift & reliable edge hold
Maximum upwind drive & grip
Brand
Cabrinha
Cabrinha leads the industry in safety and performance. Since 2000, Cabrinha, a subsidiary of the Pryde Group, has climbed the ranks to take the position as the leading kitesurfing brand, selling in over 40 countries worldwide. Inspired and driven by Maui-based waterman, Pete Cabrinha, the company produces everything from kites to boards to accessories and sponsors the top athletes in the sport. The Cabrinha approach to kiteboarding has evolved very much from the same philosophy that Pete has applied to his many years of surfing. By keeping an open mind to all styles of riding and embracing new technologies, Cabrinha has been able to lead kitesurfing into a new era of performance.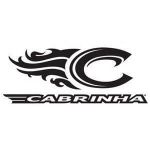 | | |
| --- | --- |
| Size | 138 wood, 141 wood, 138 carbon, 141 carbon |
| Straps and Pads | None, H1 Standard |