Cabrinha IDS Landing Line Tensioner
Cabrinha IDS Landing Line Tensioner
$9.99
Replacement part for Cabrinha products. Has internal bungee which provides tension on the IDS landing line.
In stock
Brand
Cabrinha
Cabrinha leads the industry in safety and performance. Since 2000, Cabrinha, a subsidiary of the Pryde Group, has climbed the ranks to take the position as the leading kitesurfing brand, selling in over 40 countries worldwide. Inspired and driven by Maui-based waterman, Pete Cabrinha, the company produces everything from kites to boards to accessories and sponsors the top athletes in the sport. The Cabrinha approach to kiteboarding has evolved very much from the same philosophy that Pete has applied to his many years of surfing. By keeping an open mind to all styles of riding and embracing new technologies, Cabrinha has been able to lead kitesurfing into a new era of performance.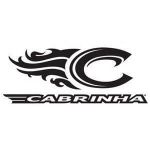 100% dynema line with internal bungee to provide tension on the IDS landing line.